| | |
| --- | --- |
| Article number: | RII-I28-Zwart-Wit |
| Quantity: | 990 |
Rii Mini ONE I28 - All in one Controller / Operations (Flymouse / Airmouse / Keyboard / Controller / Gamepad)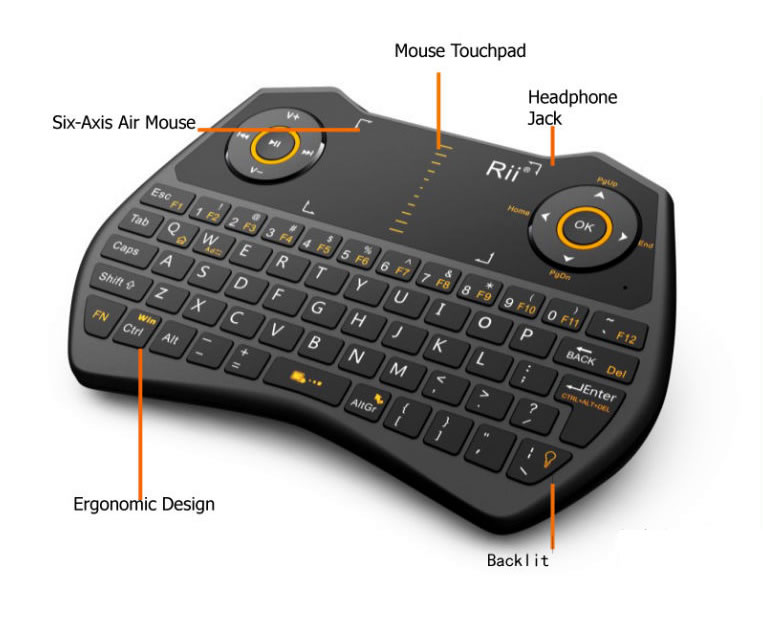 The all-rounder among the mini controllers!
This 3 in 1 controller is truly multifunctional. Among others equipped with backlight, Touchpad, Flymouse, Speaker, Microphone and headphone jack.
Furthermore there are gaming buttons for the ultimate gaming experience. In addition, these buttons can be used as shortcuts for your multimedia programs.
In short, the ideal controller for your android Androidbox or stick.
Important Keyboard Shortcuts:
FN + Space: Set the sensitivity of the touchpad.
FN + AltGr: Touchpad on or off.
FN + W: Headphone output on or off.
FN + Touchpad: Websites Scrolling.
FN +: Backlight of the keys and buttons on or off.
Wireless 2.4GHz
The Rii I28 can be used up to 10 meters from the USB receiver. The angle / direction does not matter for the ministry.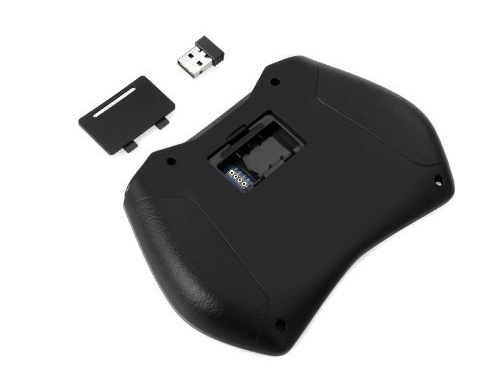 Backlight
The keys and buttons of the Rii I28 are backlit so you in the dark you can easily find the keys and buttons.

Rechargeable
The Rii Mini One is rechargeable and so you do not use batteries. It uses a 450 mAH Lithium-ion battery. The useful after load is very long. You do not often I28 recharge. There is an on and off button available on the I28 so you can put the controller on and off, which can significantly improve battery life.

Compatible
These rounder Rii is usable on the following operating systems:
Android OS
Windows 2000 / XP / Vista / 7/8
Mac
Linux (Debian-3.1, Redhat-9.0 Ubuntu 8:10 Fedora-7.0)
XBOX360
PS3
What's in the package:
Rii I28
RF USB receiver
Charging / data cable
English manual